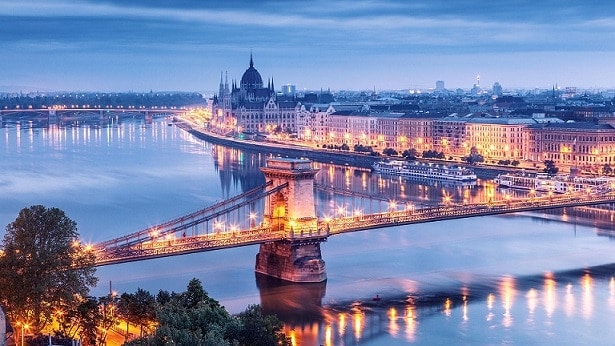 How to Find the Perfect Airbnb Accommodation for your Stag Do Party
With the continuous emergence of new ways to experience vacationing or stag do in Budapest, it is no wonder the marketplace for living accommodations during your stay is constantly changing. Airbnb services are bringing people closer to their place of travel, through the implementation of housing, stays at places that are rich in historical value to that city, and enriched local experience. These accommodations expand upon more natural settings, limiting the touristy vibes emitted from the traditional hotel space.
These options also offer increased value to the consumer with the creation of additional benefits and lower costs. Locating and researching these accommodation offerings can be cumbersome. To help narrow the selection and reduce the search period we have created a list of items to assist you in this process. Below you'll find some useful strategies to ease this process and detail some aspects that you should be aware of during your search.
1. For Starters: Search Engine Information
One of your biggest friends in the search process is the power of the internet. It is an all-inclusive representation of information that users can get behind. For starters, take a look at the top 20 lists located on the Airbnb web page. For example, the Top 20 Vacation Rentals space offers a narrowed selection for the user. Looking for something a little more obscure? Try the Top 20 Treehouses list that the site offers. If there is a living space offering accommodation to vacationers, odds are Airbnb can categorize your search to a specific living situation.
To sift through the selections even further, the Airbnb site offers certain search categorizations. You can browse by date, number of occupants, location, and other such informative aspects. These aspects can help you ensure you are receiving the best deal, the proper coverage during the four seasons, and other such minor details we often forget to consider when searching.
A basic internet search will also return information that is beneficial to the user. Trip booking sites will offer flash sales and seasonal escapes for users from time to time, so subscribing with some of these larger sources can prove to be a friendly relationship with consumer and advisor. Research also provides you with reviews from other users, which we'll detail more later. User search engines as a tool to answer the basic questions you might have. You might surprise yourself with the additional knowledge base these options possess.
2. Reading the Reviews
The reviews of locations often showcase the good and the bad, leaving nothing to up to chance. Reviews are one of your biggest friends, as they'll detail the aspects you are looking to zero in on. Forbes released a write-up of how the review process is handled for Airbnb. This review process leaves little to speculation, creating accounts that include more details and profound information for the user to scavenge through. The old review system allowed users to post immediate information about their stay, reducing the effectiveness of a review system in this sharing environment.
When placing your search for a prospective place to stay, you will often find a number system of star rating system. These number ranges will vary in values and some will offer certain meaning behind the ratings. These informational tools are often visible on any search engine that carries Airbnb offerings. For more detailed descriptions, a user can often gain a larger insight base of the perspective city they are to visit.
For example, as Halloween approaches, many will flock to areas in Salem, Massachusetts for historical views into the trials and tribulations of witchcraft in the late 1600s. Start by searching for events in that area or museums that you wish to attend. A location search will also return places to stay that enrich this history throughout your soul. Users are often more inclined to create personal accounts of stays during these yearly events, creating a library of information for the user to scroll through. Events and location are two aspects that help to bring you closer to the information base you seek.
3. Location, Location, Location
One of the biggest draws Airbnb accommodations host is their ability to bring consumers closer to entertainment, city life, and other such enriched histories these locations hold. To better gain insight into your surroundings, a quick neighborhood search is recommended. Does this city offer transportation to and from the settings you desire? Are there locations that can offer foot travel instead of having to hail a cab? Is the location within certain distances of a grocery store, hospital, or other such vital establishments? Pinpoint your location and look at this area from an outward scope. Some of the most luxurious locations are often far from certain areas of civilization, severely limiting your resources in time of need or in case of an emergency.
The location search can also put you on track for offerings you might have not previously considered. A stay on the Bayou in New Orleans could offer swamp tours by day and electrifying entertainment by night. This is a useful tool to help you develop your day planner. It can also help you allocate your resources for reaching these certain destinations, taking time for travel, distances from location, and other such traffic inhibitions. Taking your location at-large and envisioning your surroundings can help you create the perfect, most unforgettable experience with Airbnb accommodations.
4. History of Operations
The place you wish to visit might also carry additional guidelines for vacationers and other such informational pieces. Locating the resource tools can be done online and reviews will once again play an essential role to this piece. Some locations have been with Airbnb for years, while others are looking to get their feet wet and gain traction. This is where you will notice the biggest price difference for similar living conditions. The establishments that have welcomed guests for a longer period of time are going to be priced accordingly.
The newer locations might come at a discount, but that also leaves a heightened risk associated with the limited reviews or additional knowledge base. One rule of thumb I always use as a starting point for exploring new accommodation spaces is the location. It can offer a history of public records, detail a neighborhood score, and associate to cost of living. All are important aspects when looking to visit a newly established sharing experience.
The environments that have been with this company for years usually have a web-based homepage for detailing their operations. These resources will be full of guest reviews and accounts, allowing users to gain picturesque insight prior to arrival. They may also detail the history of the home or living space they are renting out. For example, some people wish to stay at locations where prominent figures got their start or have lived at. These historic spaces offer detailed depictions that are often narrowed down to a room-by-room basis. This can create for a unique insight into the history of the location prior to the visit. AirDNA is a tool created by Airbnb to explore their history of analytical and historical data accounts. This information can be tailored to a specific location, enriching your knowledge with datasets that can help explain the history of operations, overall costs, and other such useful information. It also represents a great comparison tool for pinning new establishments against historical operators.
5. Cost of Living
One area where people can often get burned is with the cost of living associated with these areas. The price point for accommodations may seem low, which is good for you but can often lead to underlying issues. Some of the most exotic locations carry the highest cost of living associations. Do some deeper research into this aspect. For example, look at multiple sources of renting locations in the city or town. Compare and contrast these values with the size of the living space, the area where it is located (edge of town, the heart of the city, etc.), and the average median of income in that location. These three aspects will provide to be a useful tool for researching whether the price point is accurate or inflated.
Also, if a deal seems too good to be true, it likely is. Some locations can mask their prices with the limited availability of research options for the user. Some locations are secluded and offer carry mysteries when trying to locate price associations. Greater success will come to those who find themselves in rural areas or areas that hold some sort of trackable surroundings. Information bases and data sets are your best friend in these regards. Try to avoid approaching a situation blind, as this can be a hassle for the consumer. One of the most beneficial tools for calculating the cost of living conditions has been created by Bankrate. This tool offers information down to the price of a cheeseburger in that location, leaving it as detailed and mystery-free as cost of living associations come. Use this tool to compare prospective locations or to associate the costs to your day-to-day life.
Conclusion
While this list is not all-inclusive, it is an exhaustive collection of information the Airbnb traveler will find useful. Remember to exhaust all resources prior to booking. This means assessing the neighborhood, calculating means of cost, paging through reviews, and gaining additional insight into the history of the place of living. These tools will be useful in presenting you with the information you can use to tailor to your trip.
It can also help to create a detailed planner into your days, from day to night. Airbnb is an incredible resource that will continue to gain traction. Users utilize this service every day, making it a safe and unique way of trailing off from the traditional hotel into some of the most exotic and historic locations across the country.
https://stagkissbudapest.com/wp-content/uploads/2018/02/Budapest2.jpg
346
615
Zoe Molnar
https://stagkissbudapest.com/wp-content/uploads/2018/12/cropped-StagKisslogo3-300x112.png
Zoe Molnar
2018-10-25 16:24:50
2020-09-18 11:33:13
How to Find the Perfect Airbnb Accommodation for your Stag Do Party